POOL MAINTENANCE PACKAGES

Book your Pool Maintenance!
Pools Unlimited has been servicing pools since 1980, giving us plenty of time to accumulate hundreds of thousands of hours of pool service and maintenance expertise. We know what needs to be done weekly, monthly, and yearly so you can get the most enjoyment out of your pool. Our pool technicians understand that customer satisfaction is our highest priority and will do anything that is required to leave your pool in tip-top shape.
On Demand: We offer a Single Maintenance Visit, Vacation Cleaning, or Weekly visits.
STARTING AT $100
Vacuum pool
Clean Water Line
Brush Walls
Skim Pool Surface
Clean Skimmer Basket(s)
Test Pool Water
Balance Pool Water
Equipment Maintenance
Clean Pump Basket(s)
Lubricate Pump O-Ring
Backwash/Clean Filter
Lubricate Filter O-Ring(s)
Inspect System & Recommend Service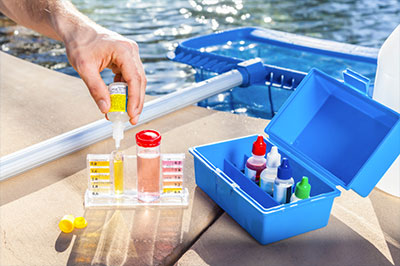 ---